---
January 1, 2016


---
---
---
January 19, 2016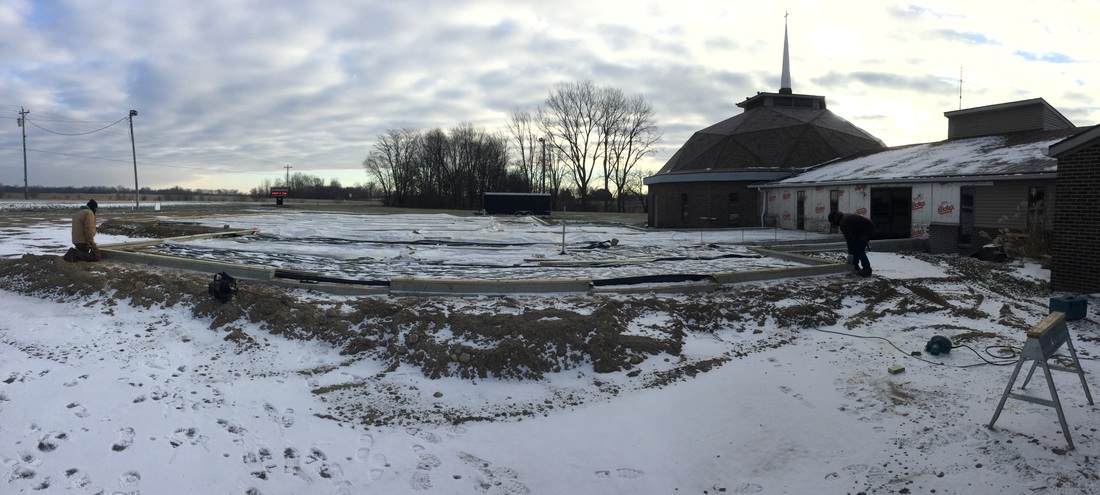 ---
January 30, 2016



80 yards of cement

later, and we have a

floor!

---
February 12, 2016


Walls, trusses, and tyvek oh my! It's coming along quickly!

---
March 19, 2016
The roof is on and now the whole builidng is in the dry! Now time for a lot of interior work.
---
May 2016



Drywall work.

---
August 1, 2016


Now that that drywall has been installed, mudded, sanded and fixed, things are moving quickly. The stage and

sound booth are being built, tile is being grouted, speakers and stage lights are being installed, cabinets are

coming this week, and ceiling lights are being hung.




---
August 3, 2016


More pics...Notice the tile in the foyer, the sound booth, the stage and the lights. It is looking nice!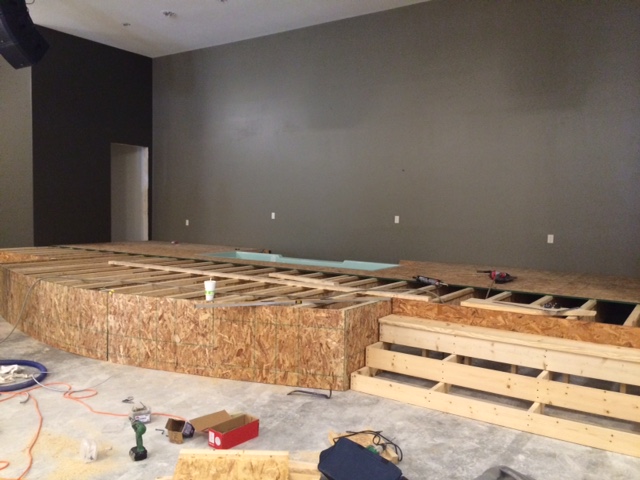 ---